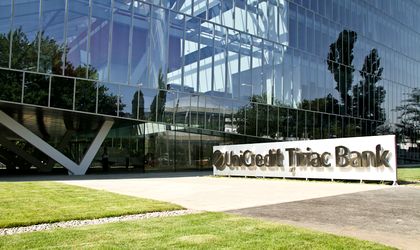 Around 100 Romanian SMEs have received EUR 25 million worth of financing from UniCredit Tiriac Bank through JEREMIE (Joint European Resources for Micro and Medium Enterprises), which is administered by the European Investment Fund (EIF).
The lender has been allotted EUR 87.5 million to finance SMEs at preferential rates, under the JEREMIE guarantee agreement signed with EIF.
The JEREMIE initiative covers 80 percent the guarantees for a loan and offers lower interest rates. The amount of interest borne by the loan depends on the type of financing, its maturity and the financial health of the SME.
Adrian Ciocanea, state secretary within the Ministry of Economy and member of the investment committee for the JEREMIE participation fund, said: "Even though this instrument had a slow start, it currently registers a booming demand from SMEs and I can say that from the EUR 100 million (e.n. allotted sum), the exposure stands at EUR 160 million, because the JEREMIE is a success." He added the Romanian committee proposed an increase of the funding by EUR 50 million.
Hubert Cottogni, deputy director, head of the regional business development at EIF, commented that EUR 50 million is the level that could be successfully deployed in the market.
"We have built up a portfolio of EUR 160 million, more than half of the target of EUR 300 million," said Cottogni. He estimated the entire portfolio can be completed by the first quarter of 2014. Until now, around 1,600 SMEs have used this instrument.
EIF has provided EUR 68 million to three Romanian banks (UniCredit Tiriac Bank, Raiffeisen Bank and BCR) with a leverage of five, meaning that roughly EUR 300 million can be used for to lend SMEs through JEREMIE.
In Romania, JEREMIE is part of the sectoral Operational Program 'Increase of Economic Competitiveness' and is financed through the European Regional Development Fund.
Marius Radu, head of EU funds financing at UniCredit Tiriac Bank, said loans taken out by SMEs averaged at EUR 280,000.
A local SME can take a loan as high as EUR 1.8 million through JEREMIE for a period ranging from one to six years. The loan can be granted in RON or EUR.
Ovidiu Posirca