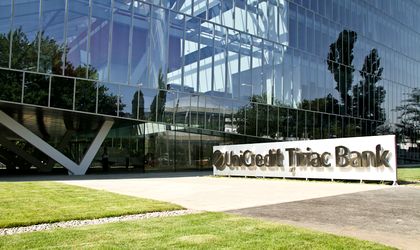 Factoring by UniCredit Tiriac Bank slightly grew by 2 percent to EUR 812 million on the back of higher volumes in small firm, while the overall market shrank 6 percent to EUR 2.72 billion, according to the Romanian Factoring Association.
The lender said that the construction segment accounted for 31.2 percent of managed receivables, while the auto&equipments segment had 13.9 percent. Agriculture&food industry and transport had 12.5 percent and 10.1 percent, respectively.
"We consider our performance is more important given the economic context, respectively the 10 percent increase in the number of firms that went into insolvency, the fraud attempts, which have also registered a growth, and the legal changes, with the risk policy on UniCredit Tiriac Bank continuing to be prudent and focused on the dissipation of risk," said Alecsandra Valasuteanu, the bank's head of factoring. She added the lender has registered a reduction in the number of customers to around 300, while the volume of receivables and managed commercial relations remained flat at 1,000.
Valasuteanu explained the draft bill which forces the general contractor to mortgage receivables in the national motorway and road company CNADNR to subcontractors and to pay them as it collects from CNADNR, could dent receivables-based financing and lead to a decrease in the market.
"Considering that the construction segment represents the most important segment sustained by the factoring industry (35 percent at market level), we could except a reduction of the factoring market in 2014.
The bank said factoring volumes in companies with a turnover below EUR 5 million rose 21 percent last year.
Trade and domestic investment projects reached close to 70 percent of all managed receivables, while export factoring soared 65 percent to EUR 127 million last year.
UniCredit Tiriac Bank said it hold a 30 percent market share in factoring.
Ovidiu Posirca