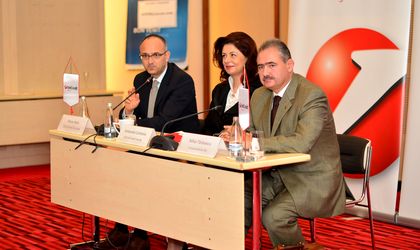 The European Investment Bank (EIB) has signed a loan deal worth EUR 50 million with UniCredit Leasing Corporation IFN, which will be used to finance local small and medium-sized enterprises (SMEs).
The first loan tranche worth EUR 25 million will be available for use by UniCredit Leasing in early July. The company will offer finance to SMEs clients for light and heavy commercial vehicles at an interest rate of 4.49 percent. The second tranche of EUR 25 million will be available for UniCredit Leasing starting next year. The loan has a 5-year maturity.
Mihai Tanasescu, EIB's vice-president, said in a statement: "EIB funds will facilitate access of Romanian SMEs and midcap companies being active in the sectors of agriculture, industry and services in Romania."
"Improved availability of long term finance to these companies is significant for the development and diversification of the Romanian economy having positive impacts on the economic growth and creation of new employment across the country, including rural areas," he added.
UniCredit Leasing has already used another EUR 50 million financing line from the EIB that was taken out in 2008. The loan targeted investments in a wide array of sectors, including energy and infrastructure.
Ovidiu Posirca