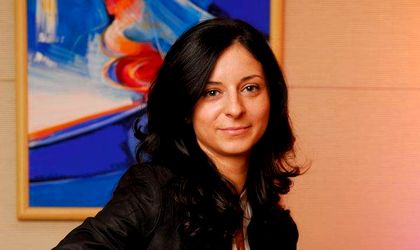 UniCredit Bank recorded in 2015 a volume of factoring transactions of EUR 886 million, up by 31.65 percent compared to the previous year, which represents a historic volume for the company, the bank announced.
The Forestry, wood processing and construction segment contributed in 2015 most to achieving this high factoring volume for UniCredit Bank – accounting for 29.5 percent. This was despite the fact that public investment, especially large infrastructure projects, which until 2012 were one of the main engines factoring market growth, continued to lack in terms of number and weight.
Other segments that contributed significantly to this result were: metals, chemicals, water and recycling (23 percent of the total, an increase of 55 percent compared to 2014); Vehicles and equipment (with a share of 11.5 percent); Agriculture, fisheries and food (with a share of 10 percent). Although FMCG only brought in 7 percent to the total volume, it posted a 60 percent advance over the previous year, generating the most balanced portfolio in terms of assumed risk, its dissipation, but also growth potential.
In 2015, the largest share in total operations was held by domestic factoring operations (77 percent of total receivables managed). Turnovers achieved by the export factoring without recourse increased by 11 percent, and the import factoring transactions by 10 percent compared to 2014. In 2015 the star product in terms of evolution was domestic factoring without recourse, which an increase of 76 percent over 2014, mainly based on reverse factoring transactions.
"Factoring is a strategic product for UniCredit Bank and the very good progress we recorded in 2015 – a historic high for us – helps us to strengthen our position as market maker. As in the past three years, we have also focused in 2015 on the small and medium enterprises segment, representing our vision of a sustainable economy engine. Thus, companies with a turnover below EUR 5 million have contributed 30 percent of total volume of factoring undertaken by UniCredit Bank, while those with a turnover between EUR 5 and 50 million held 45 percent, with over 75 new transactions with customers from these two segments being open in 2015," said Alecsandra Valasuteanu, head of the factoring department within UniCredit Bank.
UniCredit Bank is part of UniCredit, a financial group active across Europe. The group is present in Romania through: UniCredit Bank, UniCredit Consumer Financing, UniCredit Leasing Corporation, UniCredit Insurance Broker, UniCredit Leasing Fleet Management, UCTAM, Pioneer Asset Management and UniCredit Business Integrated Solutions.
Natalia Martian