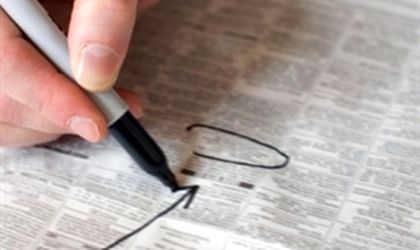 Romania's unemployment rate dipped to 6.5 percent in November, compared to 6.7 percent in the previous month seasonally adjusted data from the statistics institute INS showed Friday.
There were 617,000 unemployed people in November (ages 15-74), down from 620,000 in October 2014 and from 651,000 in October 2013.
Unemployed adults with ages between 25-74 represented 73.7 percent of total in November.
Based on gender, the men's unemployment rate is 1.1 percent higher than in the case of women: 7 percent of adult males don't have a job, compared to 5.9 percent of women.