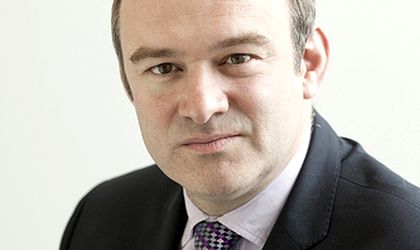 Ed Davey, the UK's energy minister, will visit Romania today to speak about the development of shale gas, new nuclear capacities and the future of the Southern Corridor following the failure of Nabucco West, announced Martin Harris, the UK ambassador to Romania, in a blog post.
Ambassador Harris noted that Romania is "particularly well-placed to succeed in low-carbon future", because of the good mix of renewable energy, mainly hydro, and nuclear.
"There are big questions to debate on future energy policy – how to explore and exploit shale gas safely, how to develop new nuclear, what is the future of the Southern Corridor after the decision on TAP and Nabucco, how do we agree a target for reduced carbon emissions and deliver it to make a meaningful difference to global warming?," said the ambassador.
He added that Romania is one of the few countries in Europe that can cover its energy consumption from domestic sources.
Ovidiu Posirca
Photo source: Wikipedia