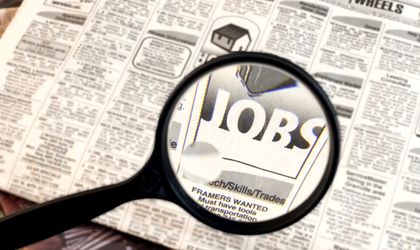 TJobs cross-border recruitment company has received an investment in the range of millions of euro from two venture capital funds, Early Bird (earlybird.com) and iEurope Capital (ieurope.com).
The value of the investment is confidential.
The investment will be used to fuel the company's development in the region, by employing more people in the Western European sales team as well launching the platform in Central and Eastern Europe.
"This investment is an extremely important stage and a token of confidence at international level for the company we are building. Today, EU citizens can have a job in any country of the European Union. With the platform we are making available, we commit to optimize the cross-border recruitment process," according to Calin Stefanescu, CEO TJobs.
The sales force will be developed in countries such as France, Germany, Great Britain and The Low Countries.
The recruitment platform TjobsRecruit for cross-border jobs will be launched in other countries in Central and South-Eastern Europe. Currently, it has operational offices in Romania and Hungary.
Launched in 2009, Tjobs includes the Tjobs.ro online recruitment portal posting offers for open positions abroad, and TjobsRecruit, an agency which offers recruitment services and international leasing.
The network includes over 700 recruitment agencies. Approximately 2 million CVs can be viewed on www.tjobs.ro and www.tjobs.hu.
During the first Venture Connect edition which took place in 2010, www.tjobs.ro attracted EUR 500,000 from business angels Andreas Cser, Fraser Finance, and Alexis Bonte, eRepublik Labs, as well as the Post-Privatizare Foundation.
Otilia Haraga