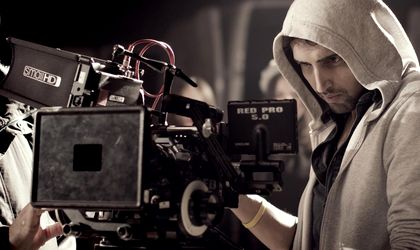 Romanians Khaled Mokhtar (Director of Photography – in picture) and Matei Dima (director) are winners of the Innovation of the Year section, while both of them worked for the video made for Destorm and his single See Me Standing.
The videos were chosen by an international jury of musicians and fans from YouTube. The selection criteria were the creativity of the videos, technical novelty and fans' appreciation. The audience voted their favorite video through like, share and comment on the official YouTube Music Awards page.
At the first YouTube Music Awards, the webcast wasn't broadcast-quality in any sense — it was marred by video and sound snafus, and the show's hosts looked adrift as they tried to wing it without scripts — with Eminem and a South Korean girl group winning top prizes based on fan votes, notes Variety.com.
Moreover, a peak of more than 220,000 people were concurrently live-streaming the event, which started at 6 p.m. Eastern and clocked in at just under 90 minutes. That's compared with 10.1 million who tuned in for MTV's Video Music Awards in August to witness a writhing Miley Cyrus. The Grammys in February drew 28.4 million viewers for CBS.
Oana Vasiliu