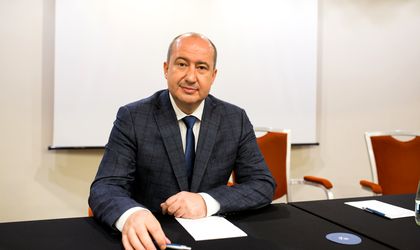 Mustafa Kadiroglu has taken over local tour operator Prestige Tours from Spanish investment fund GED Capital, Prestige Tours representatives officially announced this Friday. The value of the transaction has not been made public.
Kadiroglu owns Calypso Tour which has partnered with the Romanian tour operator for its operations on the Turkish market for over two years. "We have worked very well together over these past years. For us Romania is a market with considerable potential given that Romanians favor Antalya as a holiday destination and demand is going up each year. Prestige Tours is an opportunity for us to grow on the local market especially because demand is not coming only from Bucharest but also from other local cities," said Kadiroglu.
Following the takeover, the new owner plans to increase local business considerably and says that it expects its number of charter tourists to skyrocket from 6,000 last year to 20,000 in 2016, Turkey being the tour operator's main destination. Overall, Prestige Tours has ambitious plans for this year as it wants to diversify its offer and to increase its volumes by six times based on the capacity of its charter flights. It flies from Bucharest, Cluj-Napoca and starting this year also from Timisoara and Suceava.
GED Capital took over Prestige Tours from its founder Mircea Vladu in 2011. The Spanish investment fund own two other travel businesses in Romania, Happy Tour and Paravion.
Calypso Tour was set up in 2004 in Turkey and it also does business in Kazakhstan, Republica the Republic of Moldova, Serbia, Bulgaria, Kosovo, Ukraine and Lebanon.
Simona Bazavan