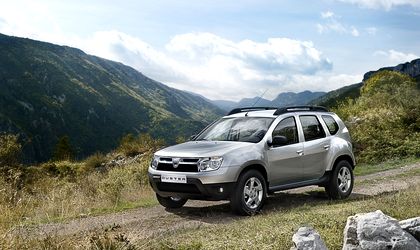 More than half of Romanian drivers would prefer to have a different color for their cars, according to a Daedalus Millward Brown study.
The report also shows that Romanians have a preference for the colors red, black and silver. The most common colors in the Romanian auto-market are: blue (22%), silver (18%), red/blood red/crimson (15%), beige/grey (13%), black (12%) and white (11%). The least common colors are green (6%), yellow (2%) and brown (1%).
"The difference between the color of the car they own and the color they aspire to is relatively understandable if we take into account aspects such as trends, variety and the type of car acquired. Romanians prefer second hand automobiles and as such color doesn't play a big part in their decision making process. In these cases, the buyer is concerned about price, gas-consumption and maintenance cost. Color is very low on the priority list", says Alexandru Govoreanu, development director at www.vezicatface.ro.
Based on gender preferences, men would prefer silver (22% men's choice vs 17% women's choice), blue (16% men vs 11% women) or beige/grey (10% men vs 6% women). Women are more attracted to red (25% women vs 14% men) and green (6% women vs 2% men).
According to income, the higher the salaries the more predominant are neutral colors such as black or grey/beige. Young people under the age of 35 prefer black cars (31%, while older drivers (over 35 years) lean towards silver (25).