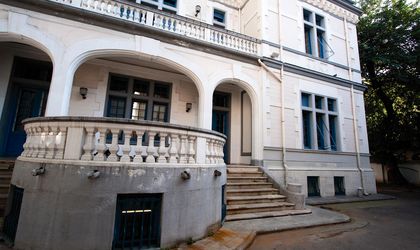 Although the festival was already presented to Bucharest public, a retrospective of it will happen on Friday, July 25, starting hour 21.30 at Chez Elvire, the bistro behind the French Institute.
Très Court International ShortsUp Festival will present films up to three minutes with topics such as funny stories and love stories made by directors all over the world. The event was hosted simultaneously in 100 towns all over the world.
The full program of the movies projection is as follows:
Un lugar major, d. Marisa Crespo Abril and Moisés Romera Perez
Wind, d. Robert Löbel
Flock, d. Ivan Knezevic
Eye in Tuna Care, d. John Walter Lustig
Harley, d. Tom Teller
Carpark, d. Ant Blades
Chicken or the Egg, d. Christine Kim and Elaine Wu
One Minute of Love, d. Hubert Benhamdine and Gregory Bendrihem
Initiation à la photographie, d. Nico Aguerre
Luigi et Vicenzo, d. Guiseppe Bucci
After 15 Years, d. Babak Habibifar
The Scream, d. Sebastian Cosor
Inappropriate Flash Mob, d. Bill Sneed.
Oana Vasiliu