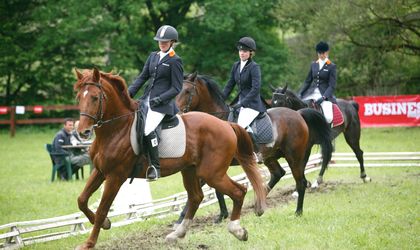 Romania's most popular international horse race will happen in the Prod village, Sibiu County, bringing together the most famous world riders, between May 24-26.
For this third edition of the show, over 70 contestants from 19 countries of Europe, US, Africa or Canada, are expected to compete in the Transylvania Horse Show over this weekend, in a show of horse and horse race lovers organized in an incredible landscape nearby Sighisoara.
Transylvania Horse Show was awarded the Contest of the Year prize for its 2011 and 2012 editions by AIEC (Association Internatationale des Etudiants Cavalier – Students Riders International Association). Manager of Olympic subjects of the international Equestrian Federation (FEI) and one of the most important FEI official Catrin Norinder will arrive in Romania as an observer and guest of honour.
Transylvania Horse Show takes place in Prod village, only 12 km far from Sighisoara which Lonely Planet recommends as one of the first places in Europe where you can ride during holidays.
Oana Vasiliu