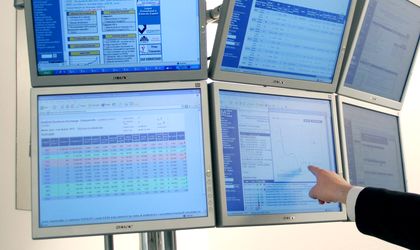 The government has approved new deadlines for the listings of state-owned energy companies Transgaz and Nuclearelectrica after a fresh round of negotiations with the IMF.
The Economy Minister, Varujan Vosganian, said the secondary public offering (SPO) in gas pipe network operator Transgaz and the initial public offering (IPO) in nuclear power producer Nuclearelectrica should be carried out on the Bucharest Stock Exchange (BSE) by April.
Romania has agreed to sell minority stakes in a handful of state-owned companies under a EUR 3.6 billion agreement with the IMF. The government track record on privatizations remained poor in 2012, as only grid operator Transelectrica raised EUR 37.6 million from an SPO.  The successful closing of all the listings would have raised EUR 1 billion for the state coffers.
The major listings of hydroelectric producer Hidroelectrica – still insolvent – and the gas producer Romgaz have been delayed. Officials refrained from setting any IPO deadline for them.
"In Romgaz, the procedures are prolonged, an in the other two, at Transgaz and Nuclerelectrica, the procedures should be completed by April," said Vosganian quoted by Agerpres newswire.
Erste Analysts rekon the listing of Romgaz is feasible this year and would turn the frontier domestic stock exchange into an emerging one.
The Energy minister, Constantin Nita, stated that a majority stake in power distributor Electrica will be sold on the stock exchange.
The listing of the newly-created Oltenia and Hunedoara energy holding will be carried out after private managers are appointed, according to Nita.
Teams from the IMF, European Commission and World Bank are in Romania for two weeks for the seventh and eight review mission under a EUR 5 billion stand by deal with Romania.
Ovidiu Posirca