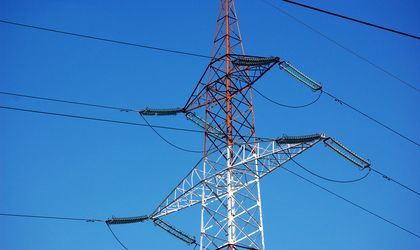 Transelectrica, the  state-owned electricity transport company, saw profits of RON 366 million in 2015, registering a 2.5 percent growth from the previous year, according to a preliminary report from the company. The revenues obtained in 2015 were of approximately RON 3 billion, an increase of 5.9 percent from 2014.
As for investments, Transelectrica saw an increase of 29 percent year-on-year for acquisitions of tangible and intangible assets to RON 242.5 million, and a decrease of 51 percent in fixed assets registered in the accounting records to RON 128.3 million, as detailed in the report.
In terms of energy transported, there was an increase of 2.1 percent in 2015 compared to 2014, Transelectrica reaching 43.8 TWh in 2015.
Looking at expenditure (including depreciation), there was an increase of 6.5 percent in January-December 2015 compared to the same time period of the previous year, reaching RON 2,531 from RON 2,377. In terms of activities with allowed profit expenditure (without depreciation) registered a decrease of 5.1 percent, going down to RON 652 million to RON 687 million. Furthermore, the total cost of procuring electrical energy to cover own technological consumption (CPT) went down 1.5 percent in 2015 compared to 2014.
As for the production variety, in 2015 the weight of renewable energy went up with 2 percent and that of thermal energy with 3 percent, while hydro energy saw a fall of approximately 4 percent. Compared to 2014, this means that renewable energy increased by 1.2 TWh due to an extension in production capacities, while the quantity of hydro energy decreased by 2.1 TWh mostly due to the draughts registered in the third quarter of 2015.
Long-term debts saw a significant decrease of 15 percent in 2015 from RON 1,402 million to RON 1,185 million, according to the report, while short-term debts also registered a decrease of approximately 15 percent from RON 1,226 million on December 31, 2014 to RON 1,040 million on December 31, 2014. This latter decrease was caused mainly due to decreased debts to suppliers on the electrical energy market.
In terms of the stock market, the price of Transelectrica shares was up 0.73 percent trading on the Bucharest Stock Exchange on Tuesday at noon.
Andreea Tint