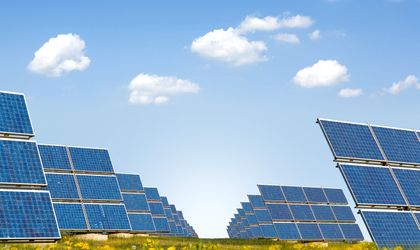 Canadian investment vehicle Transeastern Power Trust has agreed the acquisition of two solar parks in Romania, from RG Renovatio Group, for about USD 9.6 million (EUR 8.5 million), excluding debt.
A part of the acquisition price will be paid by issuing trust units at the value of USD 1. However, the trust will obtain, through its subsidiaries, some of the financing necessary for the acquisition from UniCredit Leasing Corporation IFN.
"The trust has entered into binding agreements to purchase two photovoltaic parks of solar energy production in Romania, from RG Renovatio Group Limited," reads a Transeastern Power Trust press release quoted by Mediafax.
Acquisition and other agreements include standard terms and conditions to complete the transactions.
The solar parks are operational for over two years and have a total capacity exceeding 16 kWp (1 kilowatt peak represents the nominal energy obtained by a solar module). Transeastern also announced that it has completed the first tranche of a previously announced private placement whereby it issued certificates worth over USD 5.4 million (EUR 4.78 million).
In view of the placement, Transeastern closed agreements with Sprott Global Resources Investments, Palisade Capital and Canaccord Genuity, as well as with Jacob Securities.
Transeastern Power Trust, through its subsidiaries in Canada, the Netherlands and Romania, was formed for the acquisition of assets in renewable energy area in Romania, other European and non-European states, which to ensure a steady cash flow and return on investment.
In June 2014, Transeastern bought in Romania 11 small hydropower plants with an installed capacity of 5.1 MW, from Rott, Zagra and Suha projects, one of the sellers being Romenergo, general contractor in the energy sector.
Staff