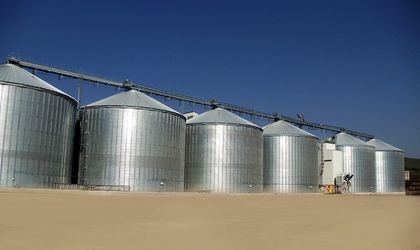 Romanian poultry producer Trasavia has doubled the storage capacity of its fodder factory in Santimbru to 72,000 tons and added a new production line following a EUR 4 million investment, according to company representatives. Overall, Transavia has a EUR 15 million investment budget for this year.
The factory produces the fodder necessary for the group's poultry farms by processing cereals grown on Transavia's own farms.
"The investment at Santimbru continues our strategy to integrate the vegetal division in the overall activity of the Transavia group(…) Following the set up of the two vegetal farms in Cluj and Alba counties, this investment became a necessity so that the storage of the cereals used to feed the chickens can be done in the best conditions," said Ioan Popa,  Transavia's founder and general director.
In 2010 the company's sales amounted to RON 423.15 million (approximately EUR 100 million).
Transavia employs over 1,400 people and owns 17 chicken farms, two reproduction farms and two incubation facilities, a combined fodder factory, two abattoirs, a poultry-processing factory and two cereal farms.
Simona Bazavan