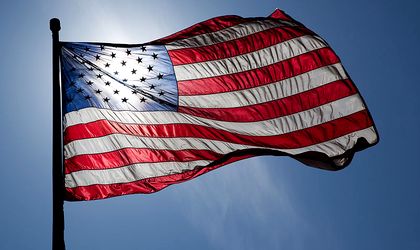 AmCham Romania and the U.S. Embassy in Bucharest are pleased to invite AmCham Romania members to a workshop focused on the opportunities of the Transatlantic Trade and Investment Partnership (TTIP) for companies doing business in Romania, hosted on October 21 by Athenee Palace Hilton.
The workshop panel will include representatives of the U.S. Trade Department, U.S.-based company also present in Romania, of the Ministry of Economy Directorate in charge with promoting Romania's position on TTIP:
Agenda:
10:00 – 10:15 Welcome speeches
AmCham Representative
U.S. Embassy Representative
Radu Zaharia, General Director, Department of Foreign Trade and International Relations (DCERI), Ministry of Economy
10:15 – 10:45 Elena Bryan, Senior Negotiator for the US Trade Representative's (USTR) Office in Brussels
10:45 – 11:15 Raluca Constantinescu, Director, Trade Policy Directorate (DPC), Ministry of Economy
11:15 – 11:45 Andrew McCall, Executive Director Governmental, Ford Europe
11:45 – 12:00 Q&A Session
The workshop is scheduled for October 21, 2014 between 10:00 – 12:00 a.m. (location to be announced) and will be held in English.
A Q&A session will be included, therefore please prepare your questions on TTIP and submit them in advance to amcham@amcham.ro.
Participation is free of charge for AmCham Romania members based on prior confirmation online here or via email to amcham@amcham.ro.