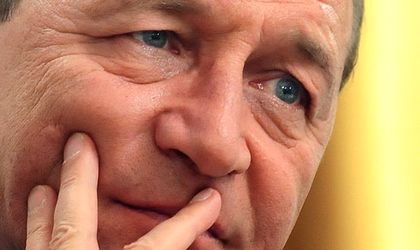 Romanian President Traian Basescu has returned on Tuesday morning back in office after 52 days in which he was suspended by Parliament and survived an impeachment referendum, and is set to continue his second term through to 2014.
The decision of the Constitutional Court (CCR) was read yesterday in Parliament and published in the Official Gazette. Thus, interim President Crin Antonescu will return at the helm of the liberal party PNL.
President Basescu was suspended by 256 MPs on July 6 and had three weeks to fight his way back to office before the July 29 referendum. The president urged Romanians to boycott the referendum and prevent a "coup" after the right wing party PD-L advised its members and supporters to do the same. The suspended president didn't vote
The referendum turnout was around 8.4 million, out of which 87.5 percent voted to oust the president, but this was insufficient to validate the referendum. The impeachment would have been successful only if 51 percent of the 18.2 million eligible voters would have headed to the polls.
The CCR met on August 2 to decide on the validity of the referendum, but delayed a decision as it requested the updated number of eligible voters from the government.   Eventually, the CCR ruled out on August 28 that the referendum was invalid because threshold of 51 percent was not achieved. The number of eligible voters was cut only by 34,654 persons, most of which were deceased.
Ovidiu Posirca