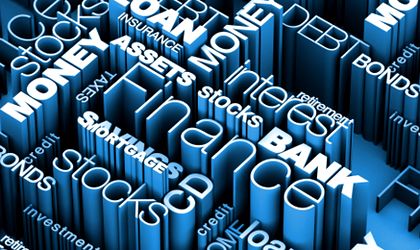 The total trading value, without public offers, increased almost 33 percent in March compared to February, up to RON 875 million (EUR 197.4 million), according to Bucharest Stock Exchange (BVB) monthly report March 2015 on trading data.
Compared y-o-y, the trading value of the BVB's regulated spot market for March 2015 is 13.6 percent higher against the one registered in March 2014. The equities trading continued to have the most important share in the total value of trading.
According to BVB, investors traded this year in March equities for RON 748.4 million (EUR 168.9 million), 22.2 percent more than in February, when the value was RON 612.6 million (EUR 138.1 million). Thus, the average daily value for the equities segment was RON 34 million (EUR 7.7 million), 11 percent higher than the ADV (Average Daily Volume) registered in February (RON 30.6 million – EUR 6.9 million).
Almost 75 percent of the turnover on the equities segment in March was covered by shares of Fondul Proprietatea (26.77 percent), Romgaz (20.35 percent), Banca Transilvania (10.89 percent), BRD – Groupe Societe Generale (9.67 percent) and Transelectrica (6.4 percent). The turnover registered by the top 5 most liquid companies in March is the following: 1. Fondul Proprietatea (FP) – RON 200.4 million (EUR 45.2 millionn); 2. Romgaz (SNG) – RON 152.3 million (EUR 34.4 million); 3. Banca Transilvania (TLV) – RON 81.5 million (EUR 18.4 million); 4. BRD – Groupe Societe Generale (BRD) – RON 72.4 million (EUR 16.3 million); 5. Transelectrica (TEL) – RON 48 million (EUR 10.8 million).
Also, in March BVB saw an increase in the value of bonds traded, up to RON 92.4 million (EUR 20.9 million), value five times higher than in February (RON 16.9 million – EUR 3.8 million).
In Q1, investors traded on BVB for almost RON 2.3 billion (EUR 516 million), slightly lower than the value registered for the same period of time of last year. At the end of March, the market capitalization reached RON 135.8 billion (EUR 30.8 billion), of which RON 80.2 billion (EUR 18.2 billion) was the market capitalization of the Romanian listed companies.
Staff