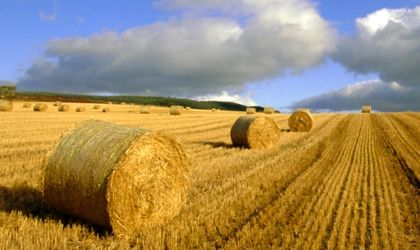 The agricultural land market in Romania has kept dynamic throughout 2015, with investors finding better yields in our country than in other European countries, according to a statement by local real estate agency Hitch&Mosher.
"Given the increased interest of investing clients, we estimate that 2016 will be an equally dynamic year on this market, where the medium trading prices are between 2,000 Euro/ha and 7,000 Euro/ha (in the western part of the country).The important factors in determining trading prices are related to the degree of land consolidation, their cadastral status, the existence of the logistics required for agriculture performance and, last but not least, the natural quality of the land," stated Marius Schiopota, managing partner of Hitch&Mosher.
The company provided consultancy for transactions with over 15,000 hectares of farmland (including prospecting, selling – buying, merging, leasing operations, their regularization by tracing back the property ownership) between 2011 and 2015.
Trading operations were made for land plots o areas ranging from 300 hectares to 2,000 hectares. The lands were generally located in the direct management of the selling owner and / or leased to third parties, mostly local farmers, with some 30 percent of them not having the cadastral status and registration completed. The largest area traded in recent years to one company only reached 2,000 hectares.
The company recently founded Essimo Group, a full – service consultancy company dedicated to investments in agriculture, due to recent signs of increased interest in the agricultural sector. Hitch & Mosher was founded in 2005 in Timisoara, with full Romanian capital. The group also includes Geodetic Control – a company specialized in the performance of cadastre, geodesy and surveying works – and Essimo Grup – a full service company dedicated to agricultural investments.
Natalia Martian