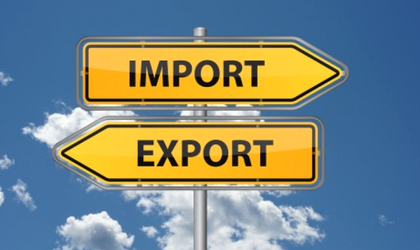 During the first ten months of 2015 Romania's trade deficit reached EUR 6.4 billion, EUR 1.53 billion more than in the same period of the previous year, according to data released by the National Institute for Statistics (INS).
While exports amounted to EUR 45.9 billion, Romania imported goods worth EUR 52.31 billion during the mentioned period, registering rises of 4.3 percent and 7.1 percent y-o-y.
Our country exported goods worth EUR 33.88 billion inside the EU (73.8 percent of total) and EUR 12.01 billion outside the bloc. Imports from inside the European Union reached EUR 40.26 billion (77 percent of total), while extra-EU arrivals totaled EUR 12.04 billion.
During the first ten months of 2015, important weights in the structure of exports and imports were represented by the following groups of goods: transport equipment and vehicles (44.2 percent for export and 36.9 percent for import) and other manufactured goods (32.9 percent for export and 31.3 percent for import, respectively).
In October 2015, exports amounted to EUR 4.99 billion and imports to EUR 5.87 billion, increasing over September by 1.5 percent and 3.8 percent, respectively. While in September Romania's trade deficit stood at EUR 741.6 million, in October it reached EUR 879.1 million.
Natalia Martian