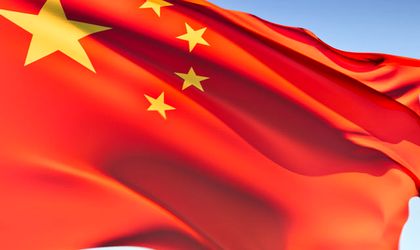 The amount of trade between Romania and the world's second biggest economy has accelerated by 23.5 percent to USD 931 million in the first quarter of this year against the same period of last year said Constantin Nita, the minister of economy, in a statement. Last year, trade between China and Romania amounted to USD 3.3 billion.
Nita concluded on Sunday a three-day visit in China and attended a meeting of economy and trade ministers in Central and Eastern Europe and their Chinese counterparts.
The Romanian minister of economy has also met with Chinese trade minister Gao Hucheng. The agenda of discussions between the two officials focused on ways to enhance business relationships between the two countries, according to the Ministry of Economy.
Romania aims to attract Chinese investors willing to develop industrial parks and to build strategic electricity generation projects such as two nuclear reactors at Cernavoda or the hydro pumping storage plant Tarnita, which would require close to EUR 8 billion in investments.
Nita has also pitched to Chinese officials the Craiova-Pitesti motorway project and Bucharest-Constanta high speed rail project. In addition, the government wants Chinese investors to get involved in the privatization of beleaguered petrochemical plant Oltchim. The company went into administration last year and has failed to attract any investors to date.
The government has been trying for years to attract investors with enough financial clout to build these projects and has signed some memorandums with Chinese companies, which they say are interested in building them.
"The investment potential of Chinese companies is very important, given the globalization process. The good political relations that have been confirmed in the past two years can be enhanced through trade and the development of major infrastructure projects. Romania has projects in key areas – energy, transport, IT, agriculture," said Nita.
He added that Romania's projects are viable for the USD 10 billion credit line allotted by China for investments in CEE.
Ovidiu Posirca