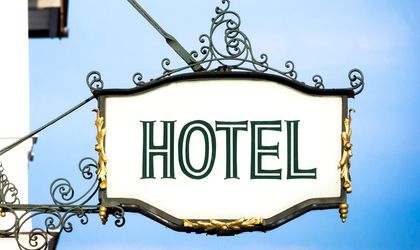 In September 2015 arrivals in tourist establishments amounted to 978.8 thousand, an 18.5 percent increase over September 2014, show data from the National Institute for Statistics (INS). Of these, 25.1 percent were foreign tourists, while 74.9 percent were locals.
The largest part of foreign visitors came from Europe (183.9 visitors, representing 74.8 percent of the total), of which 87.7 percent were from the European Union. By comparison, tourists coming from Asia amounted to 32.1 thousand, while those from North America reached 17.3 percent.
With an overall increase in arrivals of 118.5 percent, Asian visitors saw the largest increase (131.6 percent), followed by Romanian visitors with 119.4 percent and the EU, with 113.9 percent.
Overnight stays also registered a rise year on year, September 2015 seeing 16.9 percent more than the corresponding month of 2014. In this case also Romanian tourists took the lead, with 79.4 percent of all stays.
Of the foreign visitors, 73 percent were Europeans (of which 86 percent from the EU), reaching 352.5 thousand. They were followed by Asian visitors (67.5 thousand) and North Americans (32.9 thousand).
The average time of stay was 2.5 days for the Romanian tourists and 2 days for foreign tourists.
In September 2015, the arrivals of foreign visitors to Romania, according to customs, amounted to 856.3 thousand, 6.7 percent more compared to September 2014. Most of the foreign visitors came from European countries (91.9 percent). 55.5 percent of the total arrivals of the foreign visitors to Romania were from European Union Member States, out of which the most arrivals were from Bulgaria (31.6 percent), Hungary (27.9 percent), Germany (8.7 percent), Poland (7.2 percent), Italy (5.6 percent) and Austria (3.0 percent).
In September 2015, the departures of Romanian visitors abroad, according to customs, amounted to 1,056.7 thousand, 12.9 percent less compared to September 2014. Romanian visitors abroad mostly used the means of road transport, 78 percent of the total departures.
During the first nine months of the year arrivals in tourist establishments also indicated an increase of 17.3 percent year on year, while overnight stays grew 15.9 percent. The largest shares in both cases were held by Romanian visitors, who also had longer stay durations (2.5) compared to foreign tourists (2 days).
According to customs, during the mentioned period 7,205.5 thousand foreign visitors arrived to Romania (10.2 percent increase year on year), while 10,222.0 thousand Romanian tourists left abroad (5.7 percent rise year on year).
Natalia Martian