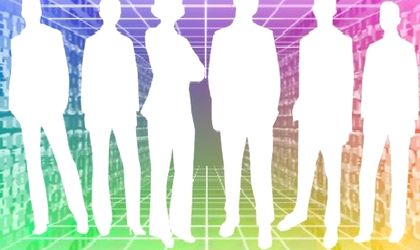 Last year saw a number of major changes at the helms of some of the largest local firms – corporations as well as state-owned companies. BR looks back at the key appointments.
Charlie Cunningham-Reid replaced Neil Coupland as general director of cigarette manufacturer Japan Tobacco International (JTI) in Romania, Bulgaria and the Republic of Moldova in January. He came to Romania the previous year as vice-president, head of consumer & trade marketing, after having previously served as general manager of JTI Bulgaria.
The following month, Hans Dewaele was appointed vice-president and general director of Procter & Gamble (P&G) in Romania. He also coordinates the activity of P&G in the Balkans region (Bulgaria, the Republic of Moldova, Serbia, Bosnia & Herzegovina, Albania, Macedonia and Kosovo). The same month, Rompetrol Downstream announced Sorin Nichita would be the company's new director while Mihail Viorelian Stanculescu took over as general director of state-owned Hidroelectrica.
One of the year's biggest management changes took place in April, when the appointment of Nikolai Beckers as CEO of both Romtelecom and Cosmote Romania came into force, an important step ahead of the two companies' merger.
Meanwhile, Rewe Romania appointed Christian Beck to run the local operations of discount chains Penny Market and XXL Mega in May. He previously worked at Auchan Hungary as customer relationship manager.
As part of the government's objective to appoint private management to state-owned companies, Virgil Metea took over as general director of Romgaz, the state-owned natural gas producer, in June. Earlier that month, Daniela Lulache, a former head of the Property Fund, became the head of state-owned nuclear power producer Nuclearelectrica.
November brought two major management appointments in the retail sector. Metro Cash& Carry Romania announced a new general manager in the person of Gilles Roudy. He replaced Dusan Wilms, who had held the position since 2009. Also, Jean Baptiste Dernoncourt was promoted to CEO of Carrefour Romania, replacing Melchior de Polignac, who stepped down from the position. Dernoncourt was Carrefour Romania's former CFO.
One of the last management changes in 2013 was the appointment of Igor Tikhonov at the helm of SABMiller's local subsidiary, Ursus Breweries. Tikhonov, who came to Romania after having previously served as managing director of SABMiller Slovakia, replaced Andrew Highcock.
Simona Bazavan