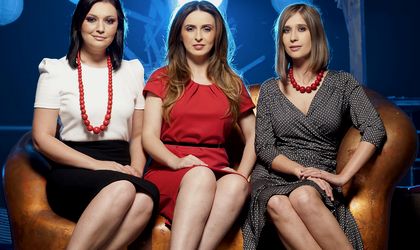 Gabriela Lungu, managing partner & creative director of The Practice will leave PR agency The Practice, which she founded in 2006, to start an international career, announced the agency.
The top management of the agency will be shared between Oana Bulexa and Monica Jitariuc as co- managing directors.
Oana Bulexa, 32, has 11-year experience in communication. She worked together with Gabriela Lungu for the past 8 years, and was among the first employees of The Practice, where she currently is head of PR department.
Monica Jitariuc, 30, has worked more than 12 years in marketing, advertising, and PR. She joined The Practice in 2010 to coordinate the new social media department.
Stefan Iordache, co-founding partner of The Practice & COO of Leo Burnett Group Romania, will acquire Lungu's shares in the company and support the new management team.
The Practice was founded in November 2006 by Gabriela Lungu, ex-managing director in Ogilvy PR Romania together with Ioana and Stefan Iordache, leaders of Leo Burnett Group Romania.
The Practice is among the top 10 Romanian PR agencies in terms of financial results, having posted more than EUR 1.3 million in 2011 and has a client portfolio which includes international & local brands such as Avon, IKEA, Renault, SABMiller, Samsung, Starbucks or Unilever.
The Practice is part of the Leo Burnett Group, which also includes Leo Burnett & Target, Starcom MediaVest, iLeo, 23 Communication Ideas, Digital Star, The Geeks, 2Parale, 8team and Breeze Mobile.
The agency partners internationally with MSLGroup and locally with Leo Burnett group.
Otilia Haraga