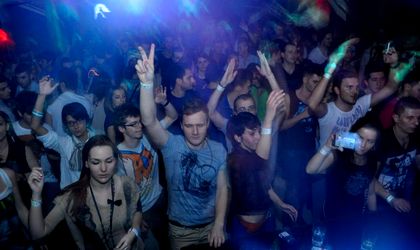 Club Midi is located in Cluj-Napoca and according to DJ Mag is the 54th best club in the entire world. This is the second time that Club Midi as included in the top, down three positions from last year.
"This ex-bakery in the heart of mythological Vampire Country opened its doors as a club in November 2007. But before we start with the cheap jokes about 'the stakes are high' and 'avoiding the sunlight', Club Midi has very little to associate itself with Bram Stoker's enduring tale. Its functional minimalist décor — exposed concrete and beams, and enough lasers to blind a toothsome bat — make it the antithesis of some of the more opulent clubs in this poll in Vegas or the Far East", reads the ranking description for the Cluj-Napoca venue.
Some of the best DJ's in the world, including Ricardo Villalobos, Lee Burridge, Nastia, Pan-Pot, Nicole Moudaber, Sasha, Hernan Cattaneo, Steve Lawler, Nina Kraviz and Tania Vulcano have all played in recent months at this Romanian club.
"Club Midi started by being the only location in Transylvania dedicated exclusively to electronic music and in a short span of time it managed to build a reputation as a club to be emulated not just on a national level, but on the international map", according to the description on the Club's website.
Club Midi
Str. Berariei, nr 6.
0752 238 780
Top 10 best clubs in the world, according to DJ Mag
Space, Ibiza, Spain
Green Valley, Cambouriu, Brazil
Pacha Ibiza, Spain
Fabric, London, UK
BCM, Mallorca, Spain
Amnesia, Ibiza, Spain
Zouk, Singapore
Sirena, Maresias, Brazil
Octagon, Seoul, South Korea
Hakkasan, Las Vegas, USA