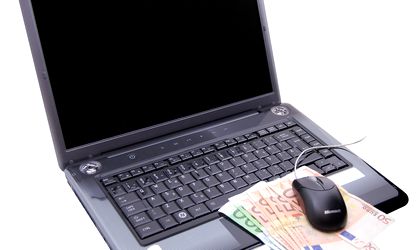 CCIFER (The French Chamber of Commerce, Industry and Agriculture in Romania) has the pleasure of inviting you to the event "Comertul de maine va fi digital", Tuesday 20th.
This event aims to approach main topics from the online trade in Romania, under the form of case studies and roundtables. The event will bring together some of the most important retail players in Romania (Carrefour, Cora), e-commerce providers (Google, BRD, Mediapost Hit Mail, KPMG, Visa, Breeze Mobile, PayU, Cronos Technologies, Pentalog, GpeC, Telus International Europe, Agentia Spada, ContentSpeed, F64 etc.)
Online shopping websites or prestigious brands, the guests of this event are decision makers in ecommerce in Romania.
Participant`s profile: General Managers, Online Trading Directors, marketing, finance, logistics directors, from various sectors: retail, electronics&IT, logistics, online shops, etc.
The roundtables will be organized around the following topics:
• E-COMMERCE IN ROMANIA: Statistics and tendencies of an emerging market
Speaker: Andrei Radu, CEO&Founder, GPeC
• MARKETING: e-commerce / f-commerce / m-commerce – forms of marketing or real
distribution channels?
Mobile phones optimisation for e-commerce websites
Virtual relantionship with current and potential clients
Speakers:
Elisabeta Moraru, Industry Manager, Google Romania
Andrei Rosca, Founder, Agentia Spada
Silvia Tanase, Sales Manager, Cronos Technologies
Telus International Europe, to be confirmed
Radu VILCEANU, CEO,Content Speed
• INOVATIE & TEHNOLOGIE : The optimisation of the processes behind a digital
platform – logistical, financial, administrative.
The importance of developing a suitable technological solution for every online business
Speakers:
Marian IORDANESCU, Management Director Multicanal, BRD, Groupe Société
Générale
Catalin Cretu, Director regional Romania & Croatia, Visa Europe
Cornel Baloleanu, Product & Implementation Manager, PayU
Frédéric Lasnier, President & CEO, Pentalog
Marian Seitan, General Manager, Mediapost Hit Mail
• Cyber security risks in e-commerce. Real life examples
Speaker: Adrian FURTUNA, Security Consultant, KPMG
The moderator of the two roundtables will be Mr. Dan Virtopeanu, Managing Partner at Breeze Mobile
Case Studies:
Carrefour Online – Radu Butufei, E-commerce Manager, Carrefour Romania
Coradrive.ro – Claudia Mirica, Manager Cora Lujerului and Coradrive.ro
Date : 20 May 2014
Language : romanian
Location: Sky Tower, Calea Floreasca, nr. 246 C, etajul 34, sector 1, Bucharest
For more details please access the following link : http://www.ccifer.ro/ro/actualitati/agenda/vue-detail/d/comertul-de-maine-va-fi-digital/