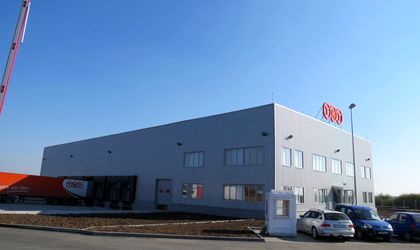 Package delivery and logistics company TNT Romania, part of Dutch group TNT Express, opened this week a new hub close to the International Airport Traian Vuia in Timisoara in a bid to extend operations in Western Romania.
The new express hub is close to the bypass road, some 1 kilometers from the airport and has 1,200 square meters of storage space. It handles national and international deliveries, in the same time providing logistics services. The center has 22 docking areas for vans and 7 platforms for trucks.
TNT says the new hub offers facilities for key clients present in the area that are active in the auto industry, electronics and high-tech and in the pharma sector. The company is certified to deliver goods with a special regime such as solvents and paints.
"The quality of services and the innovative solutions are of utmost importance for use, given the regional development outlook," said Dorin Hanea, country development manager TNT Romania.
"We designed a new center, which meets the highest standards in the express industry, to sustain the sustainable economic growth of our partners, be it local businesses or international trade"
TNT offers distribution chain management services and customs related assistance from its office headquarters in Timisoara, which is the Road Management Centre for Eastern Europe within European Road Network of the company.
Ovidiu Posirca