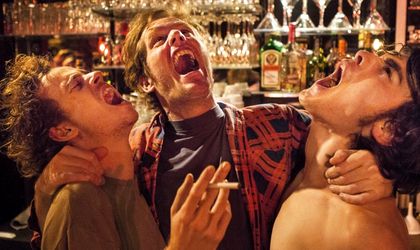 248 movies from 64 countries around the world were screened during this 15th edition of Transylvania International Film Festival (TIFF).
TIFF will end as spectacularly as it began, on June 5, in the Unirii Square, with Belgica, the film that brought Belgian director Felix van Groeningen the Directing Award at Sundance 2016. The author of The Broken Circle Breakdown, nominated for an Oscar in the Best Foreign Film category in 2014, returns with a drama about the ups and downs of a life full of excess, alcohol, sex, and drugs. The film follows the success and inevitable decline of the Belgica club, and was inspired by the true story of two brothers, owners of the famous Charlatan bar in Ghent. The great score of the film was composed by the band Soulwax, who created songs in different genres for the several fictional bands featured in the film.
Tickets can be bought in advance from www.biletmaster.ro.
Photo courtesy of TIFF
Oana Vasiliu