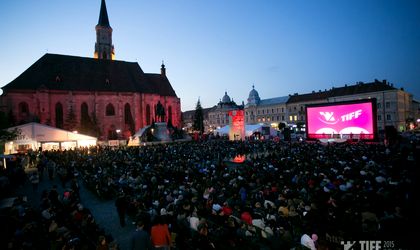 The Transylvania International Film Festival (TIFF) generates a local economic impact of EUR 7.5 million for the city of Cluj, according to a study by the Babes-Bolyai University in Cluj. The study takes into account funds invested in the local economy for the festival, local taxes generated by activities in connection with the festival, but also money spent by participants.
Of the total festival goers, between 81 and 85 percent are from Cluj, the rest being tourists from other counties in Romania or from abroad. Some 48 percent of the tourists choose to stay for three or four nights, for a tariff of about RON 95 per night. During this time, some 66 percent of the visitors make time to go shopping (8 percent) and go out with friends (57.9 percent), spending around RON 57.6 per person.
When it comes to local residents, they take part in five days of the festival, with 80 percent of them taking time for other leisure activities too, spending some RON 49.5 for goods and services.
The largest share of TIFF participants are aged 26 to 35 (45 percent), followed by young people under 25 (27 percent) and visitors between 36 and 45 years (15 percent). Some 86 percent of all participants have superior studies.
The study was made by the Business Faculty of the Cluj University and comprised 1,000 persons, of which 828 were from Cluj and 178 were tourists come especially for the festival. In 2015 TIFF sold over 73,000 tickets, saw 110,000 participants, 850 film professionals invited, 400 projections and 223 films from 60 countries. This year's edition will take place between May 27 and June 5.
Natalia Martian