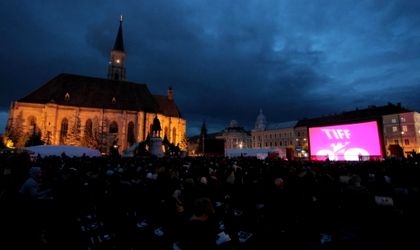 Transilvania International Movie Festival will be presented in New York as part of the Best Fest Film Series screening event. The Town Hall cultural center and its artistic director, M.A. Papper, are behind the initiative which is meant to celebrate the most interesting 10 movie festivals in the world.
The series will debut on February 3 with a special night dedicated to TIFF, in the presence of the festival's artistic director, Mihai Chirlov. He will talk about the selection process, the concept and all the other things that make TIFF unique in the world of movie festivals.
An american guest which attended TIFF will talk about his experiences there, after which the members in audience will have the opportunity to watch "Despre oameni si melci".
"The spectators have a unique opportunity to watch extraordinary movies, to learn new things about art and film culture in other countries and also to experiment with the best and most exciting movie festivals in the world", according to the event presentation on The Town Hall website.
"Town Hall's decision to include Tiff in this series honors us. The exciting thing about this initiative for us is that we can open the series. I have been given the occasion to conceive an entire evening which I hope will be fun for those attending", Mihai Chirilov said.
Other festival included in this series: Slamdance Film Festival (Utah, USA), Rotterdam International Film Festival (Netherlands), Morelia International Film Festival (Mexic).