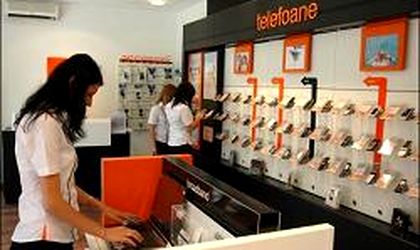 What are the plans for modernizing the Orange shops in Romania?
We have recently reshaped our shops based on a friendly and open concept, allowing customers to touch and try real products, a premiere in Romania at that time. To the same end, we opened nine care centers in our stores based on a unique concept in Europe, and we were the first operator to offer a dedicated center for handset related issues in the shop.
As the digital landscape evolves fast, a new shop design concept will be implemented from next year across Orange Group's footprint, and in Romania as well. Customers will enjoy a brand new experience in Orange shops. They will find a space for conversation and conviviality, encouraging dialogue and the personal approach. Through easy access to our products and services, they will be able to discover and test the latest digital innovations.
What services launched by Orange Group will be brought to Romania too by the end of this year?
Orange was the first mobile operator bringing wearables to the market, in the last quarter of 2013, as we believed in the potential of this niche. Customers' appetite increased very fast, generating over 100 percent sales growth in the second quarter of this year versus the previous one, as the portfolio was continuously extended.
Orange has recently announced over 110, 000 subscribers for the TV service it launched a year ago. What are the company's plans for TV in Romania?
Most Orange TV customers use our voice and/or internet services as well. In fact, trust in Orange services is one of top three reasons for choosing Orange TV, alongside the HD image quality and the extended channel list available in multi-screen for all customer devices. There are also customers who chose the Orange TV service and along with it or very soon afterwards adopt other Orange services as well.
Since the launch, we have offered customers over 100 channels, the highest number of HD channels and the highest number of multi-screen channels. Since then, the portfolio has been continuously enriched, with new channels such as AXN and stations for Hungarian natives, matches from the First Division of the Romanian Football League and also rich and fresh video-on-demand content for multi-screen: American TV series available 48 hours after their launch in the US, and a consistent selection of movies of all genres, programs and shows.
We will soon launch Orange Info Channel, to keep our customers constantly informed about our products and services and updated with the latest general interest news, and we will bring more Orange TV Go benefits to 4G packages. Our customers can rely on a whole 4G ecosystem: the widest 4G coverage in Romania, the highest speeds – a 60-80 Mbps real average speed for 4G and 150Mbps for 4G+ – 4G access in all subscriptions and promotionally in all prepay internet options, and dedicated assistance services, helping them get familiar with the digital space.
Our bet on digitalization is a long-term one. Nevertheless, 4G usage evolution is constant and fast compared to 3G adoption in its early phase. In only six months after having extended the 4G coverage throughout the country, the number of 4G active smartphones in our network doubled. In the subway, we can already see that the growing trend for internet traffic has intensified in the last period due to the 4G network usage.