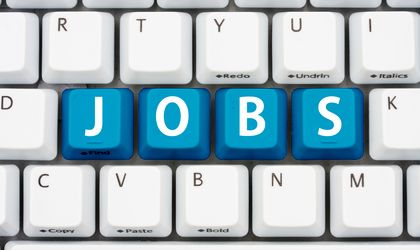 The business services sector offers thousands of jobs for young people, according to the Business Leaders Association in Romania (ABSL). Accounting, IT, procurement, marketing and sales are just a few of the areas where jobs are available for young people without experience or for those in entry-level.
The sector has 120,000 jobs and the industry has a potential for 300,000 long-term employees. Thus, on a monthly basis, between 3,500-5,000 positions in the outsourcing industry are opened, depending on the period and market movements.
ABSL member companies offer this year a few thousand jobs to young people looking for their first job. The main requirement for them is the knowledge of an international language, but also the potential that employers identify in young people, their curiosity and their desire to learn.
"ABSL continues the approach of facilitating young people's access to the labor market in the service sector and career in the field, according to the National Institute of Statistics, the youth unemployment rate Romania reached 15.4 percent in the second quarter of 2017, representing the highest level so far. Investing in young people is essential for the sustainable and healthy development of industry and society", says Cosmin Patlageanu, president of ABSL.
Employers most wanted skills are of linguistic nature, especially English and German (as well as Nordic, French, Italian, Polish, and Hungarian), knowledge of MS Office use, adaptability and attention to detail. In the case of entry-level jobs, depending on the field, in addition to these skills, at least 6 months of work experience can be required, IT knowledge or skills related to financial and business analyzes, engineering, sales, payroll, legislation tax and project management skills.