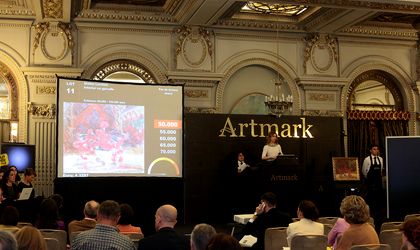 Miniature masterpieces of the Romanian painter Theodor Aman set a new price record for the collectors: EUR 42,500 for a small painting (23.5 x 14 cm) entitled "Venetian". At this auction, four Aman paintings were sold, whose total price stood at EUR 112,000, almost double as the estimated evaluation.
Following the results of the auction of May 28, the Romanian artist Theodor Aman went up in the art market index, which represents an acknowledgment for the current trend in the market, a growth of the investment in Romanian old paintings, from XVIII-XIX period.
Other valuable works that have reached high values ​​in Artmark auction from the collection of Dr. Ioan Chisalita from Sibiu were Stefan Luchian – EUR 55,000 for "Interior with carnations" and Nicolae Grigorescu – EUR 50,000 for "Shepherd in Doftana Valley".
Oana Vasiliu