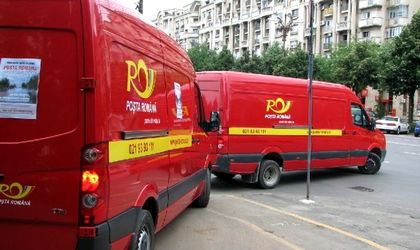 Starting January 1st, the car fleet of The Romanian Post will be equipped with GPS monitoring systems, following an investment of EUR 400,000.
Thus, 800 cars have been recently equipped with GPS. Up to this year, only 150 cars of the company had a GPS system installed between 2010 and 2011.
"In the transportation department of the Romanian Post, there will be a team assigned with monitoring the entire fleet equipped with GPS systems. This activity will take place via a monitoring center with video-wall and a completely equipped control station. Ten PC units will be distributed across the territory especially for this purpose. The application will allow to track and register all the events on the route, and can generate complete reports that include the fuel consumption, the average transport speeds and the routes," said Gabriel Dumitru, manager of the logistics department of the Romanian Post.
It is expected that the introduction of the GPS systems will contribute to cutting expenses with fuel, the drivers' additional working hours and costs of reparations, by controlling the driving speed. Moreover, it will calculate the best routes and will grow the safety of exploitation.
"The Romanian Post can afford at this moment to make an absolutely necessary investment in the process of modernizing the  services of the company," said Alexandru Petrescu, general manager of the Romanian Post.
The Romanian Post car fleet counts 925 cars and 35 mopeds. The contract for monitoring ad coordinating the fleet was signed on October 18, 2014 for a two-year period and has a value f EUR 397,680.
Recently, the cimpany announced that it saved EUR 560,000 by buying electricity from the Romanian Merchandise Stock Exchange. The Romanian Post acquired 14,840 MWh/per year at a price of EUR 1.28 million.
 The Romanian Post has an annual turnover of RON 1.2 billion and runs a network of more than 5,600 postal offices with national coverage.
At the moment, the Romanian Post has 27,000 employees, being the biggest employer in Romania.
The Romanian Post will end the current year with an operational profit of RON 74.3 million, compared to a RON 35 million loss in 2013 and another negative result of RON 52 million two years ago, according to a press release from the Ministry for Information Society (MSI).
MSI owns the majority share package of 75 percent of the Romanian Post, while the rest of shares belongs to Fondul Proprietatea.
According to the Ministry of Public Finances, the Romanian Post posted losses of RON 29.43 million in 2013 and a turnover of RON 1.15 billion. In 2012, the operator's losses reached RON 52.1 million with a turnover of RON 1.21 billion.
Otilia Haraga