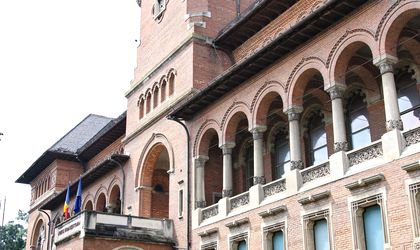 On December 17, a controversial government resolution was made public in which it is stipulated a merger between the Romanian Peasant Museum (MTR) and the Village Museum, while the MTR's building and land transferred to the Antipa Museum. Another novelty is that Antipa Museum will be under the patronage of the Environment Ministry, with the argument that in Europe most of the Natural Science Museums are under the authority of Environment Ministry.
According to the official statements, the heritage and collections displayed at the Romanian Peasant Museum would be moved to the Village Museum and exhibited outdoors in Herastrau Park. Fortunately, the new Minister of Culture Gigel Stirbu is against this bill, pointing out he would not sign it, whereas Prime Minister Victor Ponta agrees with the initiative.
At this dispute participated also the president Traian Basescu, who asked Minister Stirbu at the latter's swearing-in ceremony not to carry out the merger between the VillageMuseum and the RomanianPeasantMuseum. Also State Secretary of the Culture Ministry Radu Boroianu told Mediafax newswire that this ministry was not the initiator of the draft law stipulating the merger, while Rovana Plumb, the environment minister, the initiator of the bill, admitted that "there have been talks on this topic", but no decision was taken.
Virgil Nitulescu, the director of the Romanian Peasant Museum, said in an open letter extended to PM Ponta that he has been informed about the merger, stressing that the real goal is to close down the museum, while it is a real estate business. The leaderships of the Village Museum and Antipa Museum said they had no idea about this draft law. Dumitru Murariu, the director of Antipa Museum, stated the museum held discussions with the Environment Ministry representatives in order to find a solution to enlarge the space of the museum. He also mentioned that the possibility of transferring the building hosting MTR into the administration of Antipa was never taken into consideration, because that building is not suitable for the profile of Antipa Museum. On the other hand, Paulina Popoiu, director of the Village Museum, said that she held no official discussions on this matter, but she pointed out that "things should carry on after conducting certain examinations", considering the importance of the two institutions.
Currently, the merging situation between the two museums was withdrawn.
Oana Vasiliu