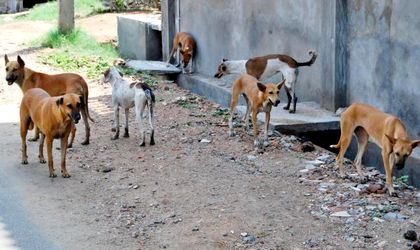 The law that allows the euthanasia of stray dogs has been approved by the Chamber of Deputies, with 266 votes in favor, 23 votes against and 20 abstentions.
The law stipulates that stray dogs that are captured and sent to the shelters will be euthanised if they are not adopted within 14 working days.
The population must be informed about the existence of the shelter, the visiting program, the possibility to adopt or claim the animal.
Animal rights NGOs were present at the vote and protested against the decision.
The Bucharest mayor, Sorin Oprescu, said a referendum is no longer needed after the law was adopted.
The law for the euthanasia of stray dogs was adopted after last week a 4- year- old boy was bitten to death by dogs in the proximity of Tei Park in Bucharest on Monday, September 2. The boy, together with his 6- year- old brother, were out in the park with their grandmother. At some point, the two children left the park and ventured into a private property which was not properly enclosed and were attacked by a pack of stray dogs. The older brother managed to escape with a few bites and announce his grandmother of the incident, but his little brother was bitten multiple times and bled to death.
 Otilia Haraga