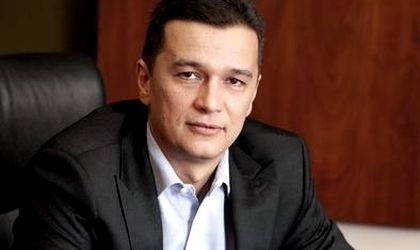 The Romanian Ministry for Information Society has submitted a request at the Bucharest Court of Appeal for the suspension of the payments stipulated in a contract signed in April 2013, which consists in the provision of Microsoft licenses for various public institutions. 
The Ministry motivated this request by saying that it has found a series of sound reasons for this request during an analysis carried out at the end of 2014.
The other entities involved in the file opened at the Bucharest Court of Appeal are D-CON.NET.AG , currently called Sznotech Global Services Swityerland AG, and Unicredit Ţiriac Bank, according to Mediafax.
Upon taking office, the new minister Sorin Grindeanu said delaying the second installment of RON 50 million for the Microsoft licenses, which should have been paid for in October, would generate penalties of 0.1 percent for each day of delay, starting January 1, 2015. 
In July 2013, the Ministry for Information Society transferred towards UniCredit Tiriac the sum of RON 25 million for using 186,000 Mcirosoft licenses for the Ministry of Education, based on a contract ceded by the bank towards D-Con.Net AG.
This was the third installment of a contract signed in August 2011 and valid until the end of 2012, in which the Ministry committed to pay to D-Con. Net AG EUR 13.9 million, in three installments, for using these licenses.
Between 2005 and 2009, the Romanian state paid USD 105 million for using the Microsoft licenses, based on a contract signed betwee n the government and  Fujitsu Siemens Computers GmbH Austria, partner of Microsoft Ireland Operations Limited.
A corruption scandal regarding payments and bribes for Microsoft licenses broke out in 2014, involving high-profile Romanian officials.  
In picture: Sorin Grindeanu, minister for Information Society
Otilia Haraga