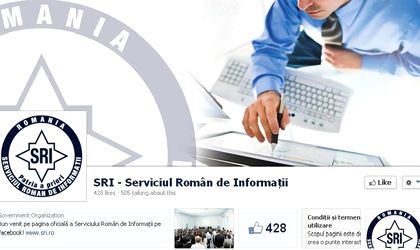 The Romanian Intelligence Service (SRI) is now present in the social media after it opened a Facebook page, which was activated about two months ago.
"The goal of the page is to create an interactive bridge between citizens, with whom we wish to discuss on subjects regarding national security," says SRI on its facebook page.
At the moment, the SRI Facebook page has 428 likes.
According to Facebrands.ro, there are 6.4 million Facebook users in Romania, and nearly 23 percent of them are in Bucharest.
Otilia Haraga