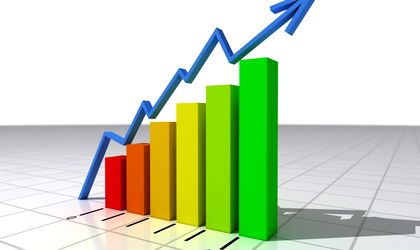 Romania's economy grew slightly faster than previously thought in the fourth quarter of last year, reflecting improved consumer spending and better contributions from constructions and retail, revised figures from the statistics institute INS showed Wednesday.
The gross domestic product expanded at a quarterly rate of 1.6 percent in the last four months of 2013, up from an earlier estimate of 1.5 percent.
After several voices in the economy voiced their concern that consumption remains low, it turns out that consumer spending made a positive contribution of 2 percent to the fourth-quarter growth, up from 1.2 percent previously reported. Furthermore, the retail trade made a positive impact of 0.3 percent. Initial figures showed a negative contribution of 0.1 percent from the retail sector. Constructions contributed 0.5 percent, after previous estimates that the sector had no contribution whatsoever.
In seasonally adjusted data, Q4 GDP increased 5.2 percent on the year, also up from a 5.1 percent growth previously reported. The unadjusted annual GDP growth was revised to 5.4 percent for the last three months of 2013, from 5.2 percent initially estimated.
In 2014, the economic growth is expected to slow to 2.2 percent, with domestic demand and investments taking the lead as main drivers.