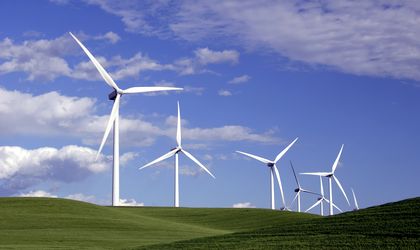 The changes to the renewable incetives scheme will be enforced from July 1, after the emergency government ordinance (EGO) amending and supplementing Romania's renewable law have been published in the Official Gazette.
One of the most important provisions of the EGO is the temporary postponement of the granting of a portion of the green certificates for renewable producers through to March 31 2017. One certificate will be postponed for new small-hydro power plants and for wind farms, while solar will have to manage without two certificates.
Hydro and solar projects will recover their certificates from April 1 2017, while wind will have to wait until January 1 2018.
Ionel David, president of the Romanian Wind Energy Association (RWEA), said: "The investments in Romania's renewable energy sector are in the early stages, and the sudden and unjustified changes in the legislation will only deteriorate the investment climate and have a profoundly negative effect on any intention to invest in Romania."
David commented the government ignored the official provisions requiring it to notify the European Commission, which had approved the initial support scheme.
According to the updated renewable law, the energy regulator ANRE will monitor the incentivized renewable producers each semester to see if certain technologies are overcompensated. In such case, the ANRE proposes the government to cut the number of green certificates.
There is some good news for producers that register unsold certificates, as authorities have enacted a last resort buyer. The guarantee fund can buy on request the excess of green certificates through OPCOM.
The government has also enforced tighter provisions on the permitting of new renewable projects that are eligible to receive green certificates.
Grid operator Transelectrica may ask for financial guarantees when issuing the technical connection permits. The ANRE will be able to refuse the certification of producers for the renewable support scheme, if the country has reached the level of installed capacities mentioned in the PNAER (the National Action Plan in the Doman of the Renewable Energy).
Ovidiu Posirca