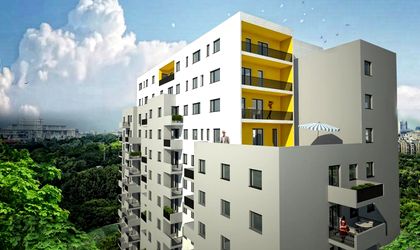 The Park Apartments, a residential complex near Tineretului Park, has registered sales amounting to EUR 10 million in 2015, with median transactions reaching EUR 85,000, developer Hanner announces.
The project comprises four buildings totaling 430 apartments and is the result of an investment of EUR 40 million. The first building in the project has reached 100 percent occupancy rate, while the second building is nearing the reception stage.
Lithuanian developer Hanner is working on the remaining buildings in parallel, with people showing interest in The Park 3 and 4 already. According to company representatives, should the sales rate maintain at the same high level, construction works could be advanced by one year, to 2017.
Monthly sales observed a strong advance in the second part of 2015 for the building that has been finished, following a branding campaign done by the company. The most sought after units were two and three bedroom apartments, with the largest transaction standing at EUR 155,000 and the smallest at EUR 59,000.
Natalia Martian