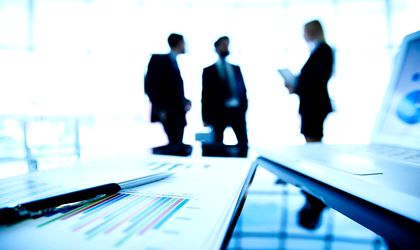 According to a study by KPMG for the Association of Leaders in Business Services in Romania (ABSL), the business services sector will reach 100,000 employees by 2017. The industry has seen accelerated growth in the last 10 years, amounting currently over 60,000 professionals, of which over 30 percent work in ABSL member companies.
In 2014, industry professionals represented 1.9 percent of the country active population and the sector contributed 1.4 percent to the gross domestic product, according to market data. Companies in the industry projected an increase of 60 percent in the number of employees by 2017.
About 25 percent of professionals are employed in IT services, almost the same share in outsourcing clients' operations and 50 percent in financial services and accounting, human resources and others, according to the KPMG study that analysed the work of 29 of the most important companies in the business services industry. The companies surveyed totalled more than 18,000 employees, of which nearly 90 percent have higher education, while 81 percent operate in Bucharest, 7 percent in Cluj-Napoca and about 12 percent in Iasi, Timisoara, Brasov and Craiova.
The business services industry exceeded EUR 1.5 billion in 2014, as a result of accelerated growth recorded in recent years, of which 45 percent was generated by the 29 companies in the study, which registered total revenues of EUR 675 million in 2014. Total investment in the local community through education or social responsibility programs exceeds EUR 600,000 for the mentioned period.
"ABSL supports the business services industry expansion and its transformation in a strategic area for the local economy by attracting new investors and developing a strong industry-wide collaboration based on mutual exchange of expertise and best practices. ABSL is one of the largest employers in Romania, with a total of 60,000 professionals in the industry today. Analysts estimate an increase to 150,000-300,000 employees in the next five years," said Florin Grama, president of ABSL Romania.
Major industry players in the study have expressed intentions to expand activity within the next two years. About 50 percent of companies are considering to offer new services to current and potential clients, while 18 percent want to expand their business by offering the same services to new customers and 8 percent aim for stabilization and optimization of the current activities.
ABSL represents the business services sector in Romania and brings together the most important companies in the areas of shared services center (SSC), business process outsourcing (BPO), IT outsourcing (ITO) and research and development (R&D).
Natalia Martian