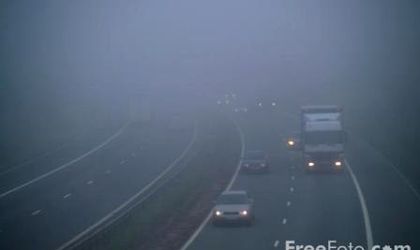 The senators in the Administration, Juridical and Defense Commissions proposed that the speed limit for cars that ride through cities and villages should increase to 60 km/h. The senators approved an amendment made by Darius Valcov (PSD) to the law project that would modify OUG 195/2002 regarding public road safety.
According to the law in effect, the speed  limit for populated urban and rural areas is 50 km/h.
The senators also voted to increase the speed limit for expressways to 110 km/h. Right now, the speed limit for express ways and national European roads is 100 km/h.
Darius Valcov declared that increasing the speed limit for expressways is justified since "expressways are closer to highways than to national European roads". Asked about the fact that there are no roads that qualify for the "expressway" status in Romania at present, Valcov replied: "At the time they will be cataloged, because they DO exist, this implementation will be applied specifically to them, if it passes into law".
Another amendment refers to the obligation to have an accompanying adult when beginner drivers are behind the wheel at night. The "chaperon" should also be the owner of a driver's license that is older than 5 years.
Pay your fines on the spot
The senators also decided to maintain the clause specifying that fines up to 1.700 lei (20 fine-points) can be paid in half on the spot to the declaring agent. The agent can also issue a bill of pay on the spot, without writing up a report on the incident (proces-verbal).
Initially the government wanted this modification to the OUG 195/2002 to be eliminated from the new Road Code. Darius Valcov argues for the reglementation:
"We decided to keep it because there are a lot of busy people. If you want to pay the fine on the spot, why shouldn't you be able to?".
The three senatorial commissions will give their final vote on the law to modify the Road Code on Tuesday.