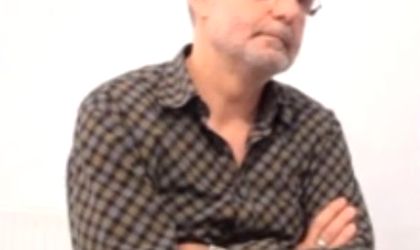 The artist and the artscritic Calin Dan is the new manager of the National Museum of Contemporary Arts (MNAC), who received this position after the contest that the Ministry of Culture has organized. The other candidates were Ruxandra Balaci, Maria-Magdalena Radu and Raluca-Elena Velisar.
The museum has had two interim directors, Raluca Velisar, who had the position from September 2013 until March 2014 and Liviana Dan, who managed the institution from March 2014 until now, after the death of Mihai Oroveanu, arts historian and curator.
Calin Dan has graduated at Nicolae Grigorescu Arts Institute of Bucharest, History and Arts Theory Section, and he is known as artist, arts critic, curator and museographer. He was also member of the subREAL artist duo together with Josif Kiraly, founded in 1990. As a curator, Calin Dan has produced numerous exhibitions and was appointed director of the Soros Foundation's Center for Contemporary Art in Bucharest in 1992.
Oana Vasiliu