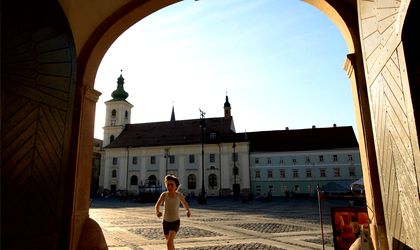 "Urban Baroque" contest which took place in Sibiu gathered 105 photos of the town's specific architectural elements and presented its winners today, after an exhibition where 40.000 visitors attended and more then 4.000 persons voted for the most beautiful baroque photo of Sibiu. Valentin Besa won the first prize, while the second prize went to Madalina Paunica and the third to Alina Belascu. A special prize was offered to Ioana Guta.
The contest brought a new approach for both visitors and local citizens to discover a part of Sibiu's architecture and history from the period when the town was the cultural heart of Transylvania.
A photo gallery of the photos that entered the competition can be seen on the official website, www.crispus.ro. The partners of the event were Sibiu City Council and Sibiu Cultural House.
Oana Vasiliu