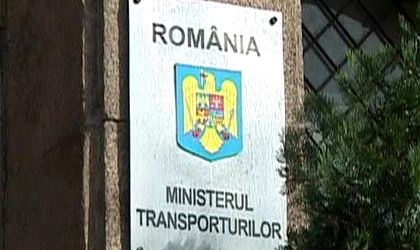 The Ministry of Transport's strategy in privatization for this year covers the privatization of TAROM, the national air transport company and CFR Marfa, the national railway company, according to Mediafax.
In the case of CFR Marfa, RON 5.2 million (EUR 1.2 million) will be paid in the process, of which RON 3.7 million for consultancy and RON 1.5 million for evaluation. Another RON 200,000 will be allocated to advertising and publicity in the process of selection of the consultant company, according to a draft government decision to approve the income and expenditure of the Ministry of Transport regarding the privatization in 2015.
In June, Prime Minister Victor Ponta had said the government started negotiations with several companies, including Turkish Airlines, for the sale of TAROM shares, and that the state will keep 51 percent of the shares if the investor will be from outside the EU, or will sell the majority if the owner is from a European company.
Regarding CFR Marfa, authorities announced in June that the privatization strategy could be changed so that 51 percent of the company shares would be sold on the Stock Exchange. The privatization would be completed next year, the terms being agreed with international institutions.
The government tried to privatize CFR Marfa in 2013 through the sale of 51 percent of its shares, but the process has not been completed on the background of disputes between President Traian Basescu and prime minister Victor Ponta.
In June 2013, the company GFR, controlled by businessman Gruia Stoica, was declared winner in the privatization of the railway company, offering a price of EUR 202 million for the 51 percent stake. The transaction was not completed, however, because some creditor banks of CFR Marfa did not agree to change ownership, and the Competition Council could not decide, for lack of time, until the deadline.
Natalia Martian