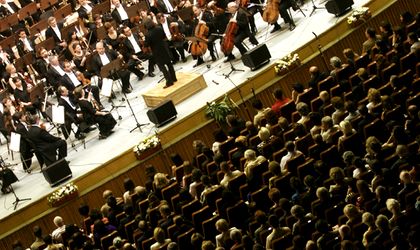 The Ministry of Regional Development and Tourism (MRDT) will promote the George Enescu Festival and International Competition, while Romania will be promoted as tourism destination for the 2013 edition of the festival, according to an official press release.
The partnership for achieving this and the future joint activities have been established by signing a collaboration agreement between the Ministry of Regional Development and Tourism and the Ministry of Culture and National Heritage (MCNH).
The agreement provides for the MRDT to promote the festival within the regular tourism marketing activities. Similarly, the collaboration also refers to promoting cultural itineraries related to the event, museums, memorial houses, cultural institutions, with the "George Enescu" theme. Such actions refer to providing a space dedicated to the promotion of the festival at Romania's stands organized by the MRDT at tourism fairs and exhibitions in which it participates or even thematic documentation visits.
The 21st edition of the "George Enescu" International Festival and Competition takes place between 1-28 September 2013, in Bucharest. The Romanian government , through the Ministry of Culture and National Heritage, is the producer and the Bucharest City Hall, the Romanian Broadcasting Company, the Romanian Television Company are co-producers. The first edition of the festival was officially launched on 4 September 1958, three years after the death of George Enescu, marking the start of the most important international music event hosted by Romania.
Oana Vasiliu