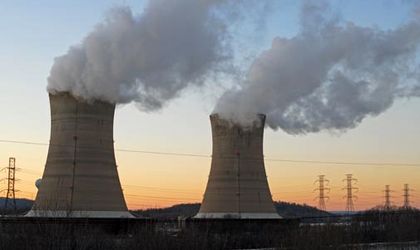 The delegate minister for Energy, Razvan Nicolescu, sent his Auditing Team to investigate operations at  the Romanian Authority for Nuclear Activities (RAAN) and fired the special administrator selected for the company.
"The Auditing Team's report will be ready by the end of the week. (…) Today I fired the special administrator Danut Andrusca because it's immoral to have a monthly income of RON 20,000 when RAAN is insolvent. Viorel Marian will be replacing Andrusca, an energy specialist that has worked for several companies in the field,  including Termoelectrica", Nicolescu said on Tuesday, in a press conference.
The decisions come after RAAN employees protested last week to draw attention to the disastrous state the company finds itself in.
The Romanian Authority for Nuclear Activities has been established under Government Decision No. 365/02.07.1998 and it has as its main profile the following activities: manufacturing and trading of heavy water and of Deuterium Depleted Water; heat and electricity generation and trading; scientific research, development and designing of technologies in nuclear power field.
The company entered insolvency in September 2013 and hasn't shown any signs of improvement. In the last couple of months, employees complained they received only half of their paychecks.
According to Nicolescu, CE Oltenia feels the effects of RAAN's insolvency given that it has debts to cash in worth RON 230 million. Outside of the electricity bills RAAN needs to pay, it owes another RON 40 million to CE Oltenia.
"We have a new plan to restructure RAAN which we will submit to the prime-minister today or tomorrow. Gabriel Oprea will also see it, given that RAAN represents a national interest", Nicolescu elaborated.
He added that the topic of RAAN will be discussed at the next CSAT (National Defense Council) meeting. Regarding the company's needs, Nicolescu stated that outside of debts of RON 680 million, RAAN owes another RON 850 million to the Confort Group, owned by Georgica Cornu