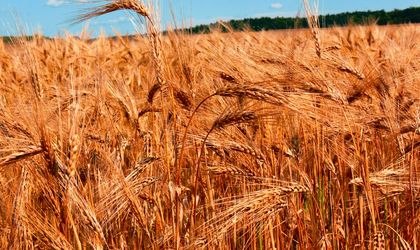 On January 1, 2014, under EU regulations Romania had to open up its land market to foreign investors. For a country where 25% of the populations earns its living in agriculture, this was a very serious concern, writes The Guardian who goes on in detail about the current situation of Romania's agriculture and why investors are facing huge obstacles.
"Small farmers are facing a difficult choice: sell up and move west to look for work, or hold tight and navigate a life of increasing rural poverty", the Guardian explains.
In the last 10 years, before January 1, investors profited from legal loopholes and corruption to buy over 1 million hectares of land. The Government supports foreign investments and not the small landowner.
Farmland market liberalization kicks in with no restrictions for foreigners
"Yet this isn't social policy but market mechanics, the amalgamation of Romania into a global economy that is driven solely by the accumulation of wealth and facilitated by politics. Peasants are an obstacle to this because they are not great wealth producers, yet they are the owners, collectively, of a resource that is worth a lot to investors – land, and everything that lies below and sits upon it. The antipathy towards peasants is motivated purely because they are standing in the way of a few people making a lot of money", The Guardian explains.
The author makes a comparison to Britain's own evolution, where agriculture faced a transition from pastoral to industrial for three centuries. The same transition is now happening in Romania over the span of a few decades.
"The communal, state-owned lands on which, up until few years ago, 90% of farmers grazed their livestock, have all but disappeared, rented off at cheap rates by the authorities to foreign companies", according to The Guardian.
At the same time, Romania's rural population is growing with more than 100,000 people each year choosing to move back to the country side to avoid the huge prices and chaotic lifestyle of the city. At least on the farm they can grow their own food. What happened on January 1 was essentially a trade off – Romanian immigrants could look for work in Europe at the expense of losing their land back home.
In the article's conclusion, Poland and Hungary are offered as examples of regimes that chose to limit the potential buyers' power through legislation, but this was achieved according to a specific plan of measures.
"The Romanian government has no such plan; here the land policy lies directly in line with that of the EU, a policy which can make Romania's powerful very rich, very quickly", The Guardian concludes.